Access Wound Care & Podiatry Care specializes in providing the highest quality care for your feet. We offer services from diabetic and podiatry care to foot surgery, sports injury treatments and pediatric care. Our friendly and knowledgeable staff, state-of-the-art facilities and commitment to quality make us stand out from other foot care providers in Southern California.

We Make House Calls
Receive first-class care in the comfort of your own home.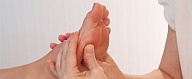 Podiatry Care
Routine foot care is one of the most basic yet wonderful treatments.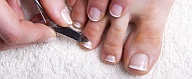 Diabetic Care
Did you know that diabetics are more prone to foot infections?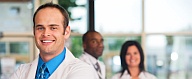 Foot Surgery
Foot and ankle surgeries address a wide variety of foot problems.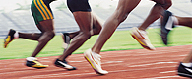 Sports Injury Treatments
The demands made on athletes' feet can lead to a range of injuries.
Insurance
Below are some of the insurance plans we work with. If your plan is not listed here, please contact us at 818-242-3668 to inquire.
AARP
AHF Positive Healthcare
Allied Physician of CA
Beach Street
Blue Cross
Blue Shield
CIGNA
Chesterfield Resources
Crown City Medical Group
Delta Health Systems
Directors Guild of America
EBA & M Corporation
GEHA
GHI
Great West Life
Great West Healthcare
Health Care Partners
Health Net
Health Comp
Health Net Seniority Plus
Health Net Open Access
Health Net Select
Humana
ILWU/PMA
Intercare
Keenan Associates
Laborers Health & Welfare
Lakeside
Laundry & Dry Cleaning Workers
Lavida IPA
La Vida Medical Group
Los Angeles Hospice
Mabuhay Medical Group
Managed Benefits Administrators
Mega Life & Health
Metrahealth
Mail Handlers Benefit Plan
Molina Direct
Molina Medical
Mutual of Omaha
Motion Picture Industry
NALC Health Benefit Plan
Operating Engineers
Oxford Health Plans
Pacificare
Physicians Healthways
Positive Healthcare
PHCS
The Plan Handler
Preferred IPA
Podiatry Plan
Premier Medical Plan
Primecare Medical Group
Progressive
Providence SFVSA
Prudent Buyer Plan
SRC Insurance Services
Screen Actors Guild – SAG
San Diego Health & Restaurant
Scan Health
Secure Horizons Choice
Sedgwick
Southern Cal Pipe Trades
Star Administrative
State Board of Control
State Compensation
State Workman's Comp
St. Paul Travelers
Superior Administrators
TIG Worker's Comp
TOPA Benefits Plan
Tricare
Triwest Alliance
United Healthcare
UGCW Unions & Food
UHC
UHP
UTU MTA Trust Fund
U.S. Department of Labor
Unicare
United American Indian
United Healthcare
Verdugo Hills Lakeside
West Covina Medical
Western Growers
WPS Tricare
Partial List of Foot Care Conditions We Treat
orthotics
sharko foot
ojos de pescado 
foot pain
ingrown toenail
bunion surgery
Juanaete
Ojo de pescado
Arthritis
Dedo de martillo
Metatarsalgia
Hallux Valgus
Dedos en Garra

diabetic foot care  
heel spurs
toenail fungus  
ojos de pescado pies
bunions   
corn removal  
foot orthotics
Callosidades
Pies planos de ninos y de adultos
Pies Cavos Del Adulto
Reumatismo y pie
Quintus Varus
Cirugia Percutania Del Pie
Quintus Varus Superductus

ingrown toe nails
bunion treatment  
diabetic shoes
foot problems
morton's neuroma 
orthotics
swollen foot
Neuroma de Morton
Espolon Calcaneo (Fascitis Plantar)
Necrosis Oseas
Plantillas
Sinostosis Congenitas
Enfermedad de Hadlung
Pie Reumatico